Gallery One 1982 – 9: Work from the South Coast of England and the first visit to Orkney
Run your mouse over the thumbnail to show image, click thumbnail to view detail.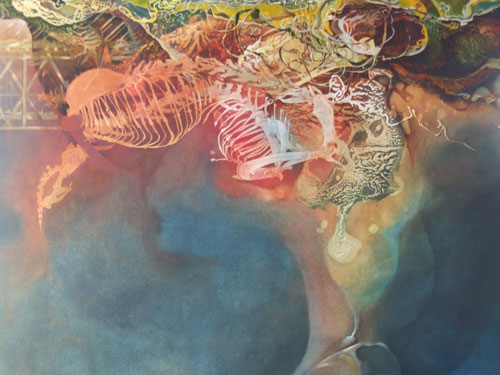 Fissure: oil
Strata I: pencil and liquid graphite
Silent Landscape: pencil
Origins: oil
The work produced on the south coast explores the various manifestations of human influence and subjugation of the natural environment. This was a period of much building and the excavated foundations became large sculptural "earthworks"; with a interplay of materials, shapes, forms and structure; producing complex architectural elements of design and geometry. The transient aspect of all "development" added to its appeal and mystery. In weeks, the gaping wounds in the ground are healed, normality restored and the evidence covered up or removed … except for the drawings. This period is also the time of my first visit to Orkney, which was to have a profound effect. Elemental forces of nature … wind, sea and weather instigated a whole new sense of perception … landscapes of the mind. An example is shown here.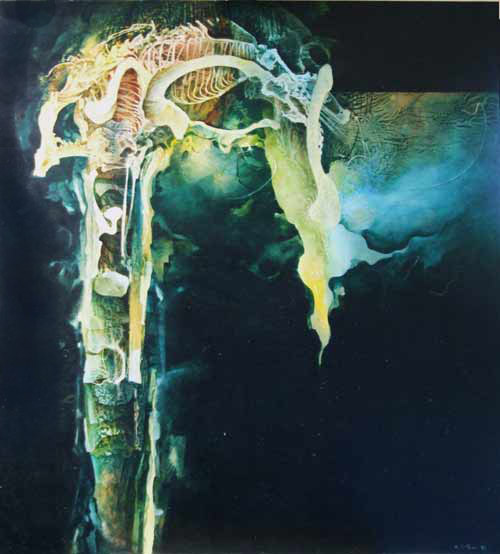 © Brian Collier 2023