Gallery Four 2000 – 04: Late Italian "In a fear inspiring way I am wonderfully made" Psalms
Run your mouse over the thumbnail to show image, click thumbnail to view detail.





Radial: oil & gold leaf
Transcience: oil
Figures in Growth: oil
Spirit: oil
Life: oil. 2002
This work was created in the mountains of Southern Italy between Rome and Naples – a location which greatly influenced feelings and perceptions.
The human form is venerated and the images are visionary, trying to celebrate a searching and straining for spiritual values in a secular and commercial age. A poetic fusion of humanity and life forces set in a meaningful creation.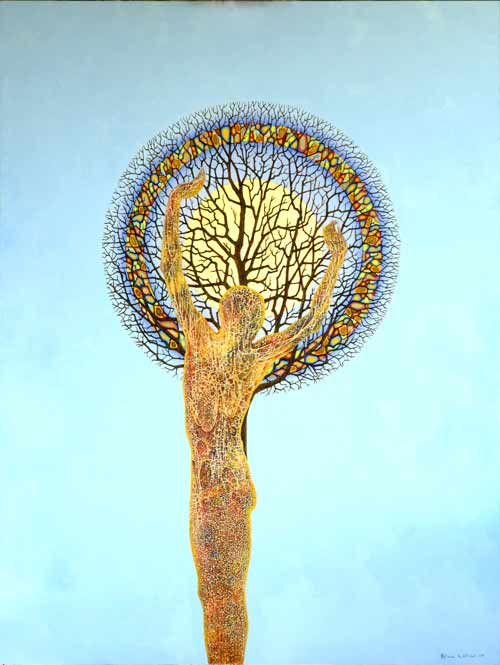 © Brian Collier 2023